おかげさまで MOONEYES は横浜元町にショップをオープンして2021年5月17日(月)で35年となります。
日ごろの感謝の気持ちを込めて本日より MOONEYES Official Online Shop 限定で Special Coupon をプレゼントします。
I would like to express great gratitude for everyone and,
MOONEYES will reach its 35th Anniversary on May 17th(Mon), 2021,
since the open at Yokohama Motomachi.
As a gift from MOONEYES, we are distributing a Special Coupon that can be used at
MOONEYES Official Online Shop from today.
詳細はこちら
https://www.mooneyesshop.jp/product-group/257
さらに35周年を記念したアイテムを多数企画しています。
今週はその中から少しだけご紹介させて頂きます。
発売開始は 5月18日(火)から。
35周年記念アイテムは MOONEYES Area-1, MOONEYES Online Shop 各店舗にてお買い求めいただけます。
来週はさらに多くの情報をお伝えできると思いますので、お楽しみに。
For more detail
https://www.mooneyes.jp/product-group/112
Furthermore, we are planning to release the commemorative items for the 35th anniversary.
For this week we are introducing some of the items.
It will be available from May 18th(Tue).
MOONEYES 35th Anniversary items will be available at MOONEYES Area-1 and MOONEYES Official Online Shop.
Next week we will be updating more exciting info so, please look forward.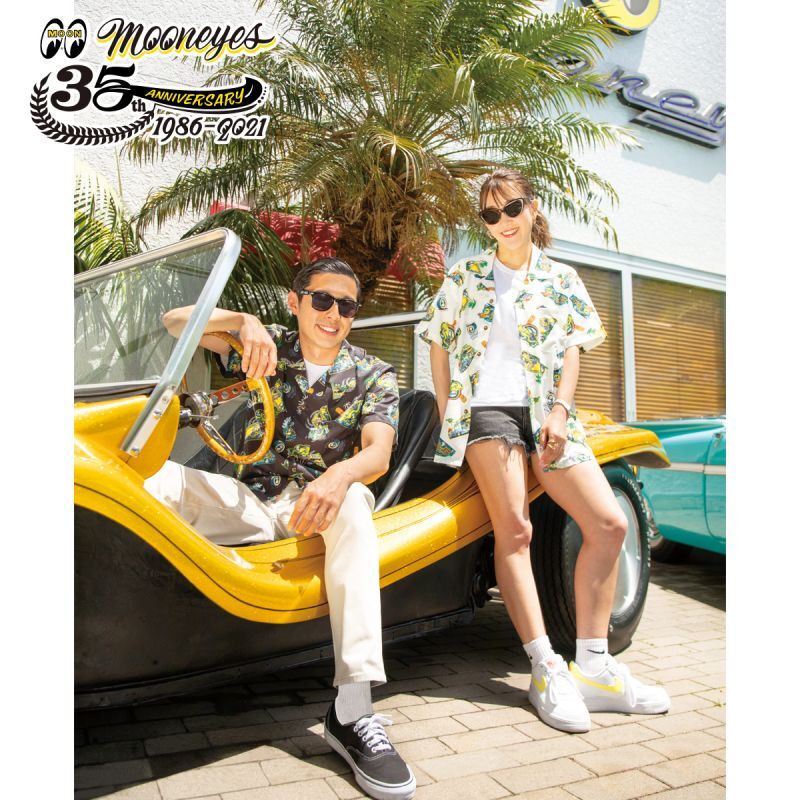 【FM206】
MOONEYES 35th Anniv. Limited Aloha Shirt
Designed by Wildman
¥13,200(incl. tax)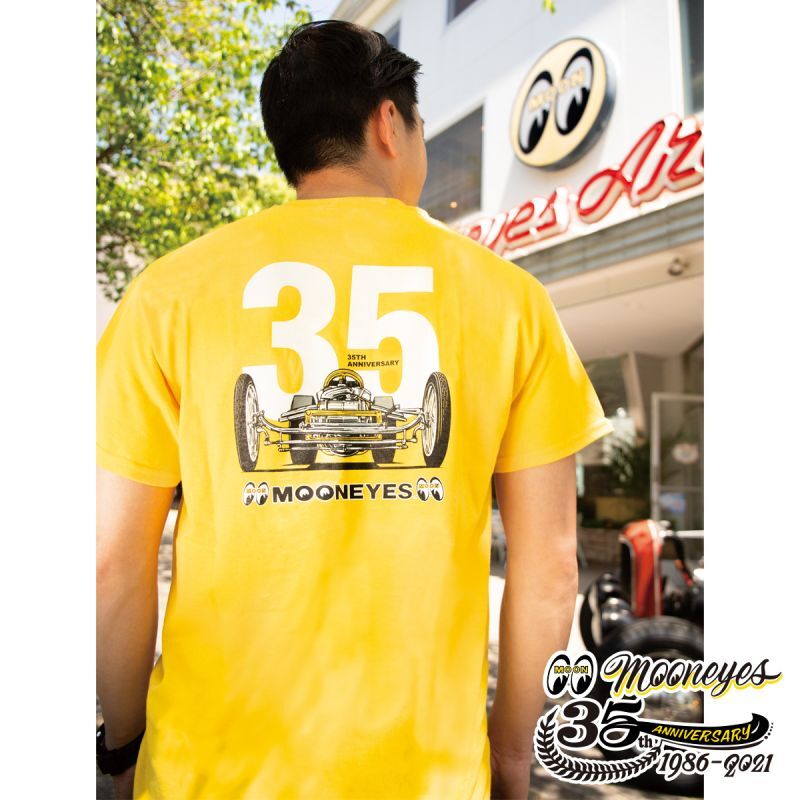 【TM819YE】
MOONEYES 35th Anniv. T-shirt
¥3,300(incl. tax)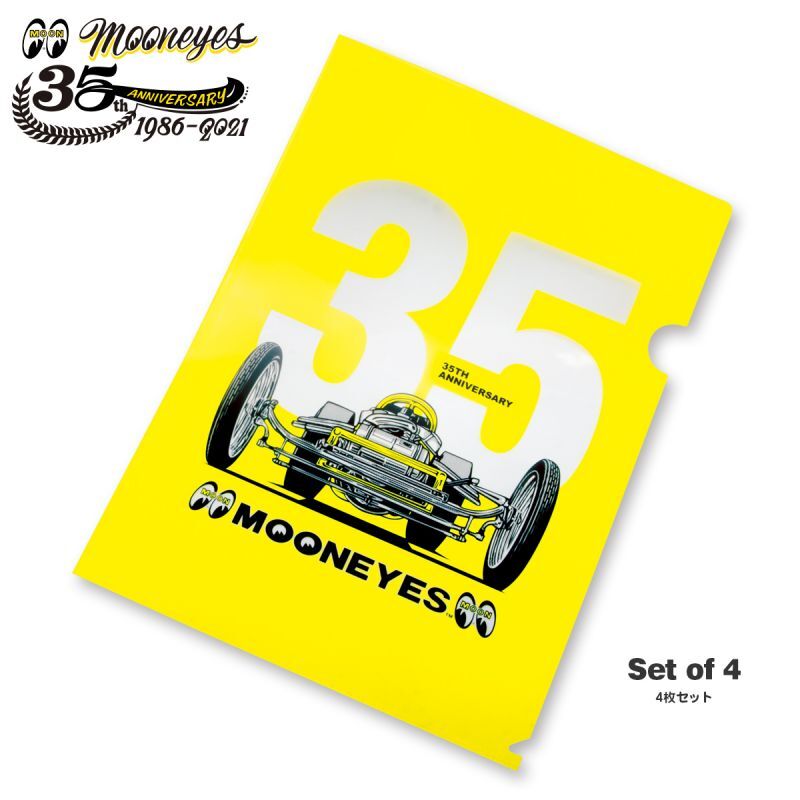 【MG912】
MOONEYES 35th
Anniv. Clear File
Set of Four ¥990(incl. tax)